Early Years Education
Our School provides excellent quality Early Years education for children aged from 6 months to 5 years old.

Our facilities include:
dedicated baby floor
soft play area
library
audio/visual room
outdoor classrooms
themed khmer house
outdoor kitchen play area
water play area
swings, tunnels, sand pit and of course the Tree House!
Our Curriculum

We follow the Early Years Foundation Stage (EYFS) which is the UK standard for the learning, development and care of children from birth to 6 years old.

The EYFS framework supports an integrated approach to early learning and provides a set of common principles and commitments to deliver Educational Excellence for your child

Your child will be assessed against 17 key areas called the Early Learning Goals to see whether your child is meeting the level of development expected at the end of the Reception year.

The completed EYFS Profile for your child will also include a short commentary on your child's skills and abilities in relation to the three key characteristics of effective learning. This will support future curriculum planning and will provide the Primary Year 1 teacher with important information about each child's approach to learning.


Early Learning Goals
Communication
– Listening & Attention
– Understanding
– Speaking
Literacy & Maths
– Reading & Writing
– Numbers
– Space, Shapes & Measures
Understanding the World
– People & Communities
– The World
– Technology
Physical Development
– Moving & Handling
– Health & Self-care

Personal, Social & Emotional Skills
– Self Confidence
-Self Awareness
– Managing Feelings & Behaviours
– Making Relationships
Expressive Arts & Design
– Exploring using Media
– Exploring using Materials
– Being Imaginative
Information about our Early Years Classes:
Busy Bees
This NURSERY class is offered to children from 6 months to 24 months.

We offer a safe, nurturing environment that allows babies to develop physically, socially and emotionally. We provide a wide range of activities such as sensory, gross and fine motor, music that allows babies to explore, experience, and ready to learn about the things and people around them.
Bouncing Bears
This NURSERY class is offered to children from 2 years old to 3 years old.

This class is focused on the three prime areas of development as per EYFS – Communication and Language, Physical Development, and Personal, Social and Emotional Development.
Exploring Eagles
This PRE-RECEPTION class is offered to children from 3 years old at the beginning of the start of the academic year – 1st September

We begin introducing concepts from the four specific areas – Literacy, Mathematics, Understanding the world and Expressive Arts and Design. Children will start tracing letters and practicing Phonics as part of the UK Letter and Sounds Programme.
Otus Owls
This RECEPTION class is offered to children from 4 years old at the start of the academic year – 1st September.

We focus on the areas covered in the Exploring Eagles class to prepare them for Primary School. Children will focus on mastering their fine motor skills to begin writing letters and practicing Phonics and blending as part of the UK Letter and Sounds Programme.
Our wonderful TEAM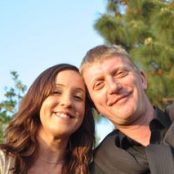 Phassakorn
Operations Manager
Chenda
Operations Manager
Vhelle
Key Stage One Teacher
Melissa
Key Stage Two Teacher
Sakoam
Early Years Teacher
Ratana
Early Years Teacher
Tanya
Early Years Teacher
Danun
Senior Teacher Assistant
Nary
Senior Teacher Assistant
Chanta
Senior Teacher Assistant
Srey Lin
Teacher Assistant
Somnang
Teacher Assistant
Srey Nith
Teacher Assistant
Sonkann
Gardener / Security / Handyman
Vuthy
Gardener / Handyman / Security
DAYCARE

Having a holiday in Siem Reap and fancy a break from the children?
Make the most of your stay, enjoy some relaxation, visit the temples, relax in the spa while the Tree House team take care of your children
Join us at the Tree House - Monday to Friday from 8am to 5pm

How much does it cost?
$10 booking fee (per day)
$40 per day (8am to 5pm) $20 per half day

Terms & Conditions:
- Daily rate / Half day rate is per child
- Customer is required to complete booking form and provide copy of Passport/ID
- Minimum booking is 4 hours
- Booking preferred 24 hours in advance